Performance
Performance has different meanings for different people in different organizations. The GRI allows you to define and continuously re-evaluate leading indicators that help everyone in your organization perform at their personal best to benefit the whole company.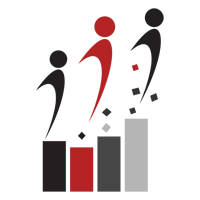 ---

Organizations with levels of engagement at 65% or greater continue to outperform the total stock market index and posted total shareholder returns 22% higher than average in 2010. On the other hand, companies with low engagement (45% or less) had a total shareholder return that was 28% lower than the average.
---
Raise Engagement Level
It's no surprise that engagement level is a critical factor in performance! GRI measures how one is engaged, stimulated, and motivated to act and devote energy in his or her activities. High engagement is a sign of adequate stimulation, communication and feedback from the environment. Conversely, lower engagement level is a sign of inadequate stimulation or involvement in the team, lack of energizing goals, feedback or communication. With the GRI we supply the techniques and tools to identify and remedy low engagement levels and to develop higher productivity in teams at all levels of the organization.
Set the Right Targets
GRI also helps you determine how to reach your targets for any position within your company. It will reveal any gaps between those targets and how people do perceive their goals, how they perform in their job, and how the organization performs as a whole.
Build Success
The bottom line: Your key performance indicators must be defined, communicated - eventually revised - and ultimately met in a way that is consistent with everyone's motivation. How this is done will ultimately determine your short and long term success. We are here with the right tools and knowledge to assist.